British Inspired Case Goods & Soft Furnishings
Dropshipping and Wholesale Furniture Suppliers
Artisan Furniture has established itself as a premier supplier of high-quality, British-inspired furniture and home décor to retailers across the United States. With a focus on luxurious fabrics, classic silhouettes, and sustainably-sourced hardwoods, Artisan aims to bring timeless British design to modern American homes.
At the core of Artisan's offerings are its tiered purchasing programs for retailers. These flexible options allow businesses of all sizes to take advantage of Artisan's collection and dropship services. The company provides a designer dropship furniture program for small retailers, a stocking dealer program for mid-sized businesses, and a container volume program for major wholesale furniture suppliers.
This range of programs serves to promote Artisan's commitment to local craftsmanship and responsible materials sourcing. By scaling options based on a retailer's individual needs, Artisan supports small artisan workshops in India where their products are meticulously hand-crafted. The company only uses solid wood from managed teak forests, avoiding irresponsible deforestation.
We will explore the unique benefits and considerations of each purchasing program. Whether you are looking to test out select pieces or buy full container loads, Artisan aims to provide a customized solution. Their tiered system gives retailers the flexibility needed in today's omnichannel furniture market while maintaining sustainable values. If you are looking to add high-quality, British-inspired furnishings to your inventory, Artisan's programs facilitate easy wholesale ordering and white-glove dropshipping. Here is a draft of the next chapter after the Introduction:
Designer Dropship Furniture Program
The Designer Dropship program is an ideal way for small retailers or those looking to test out Artisan Furniture's products to get started. With no minimum orders required, retailers can purchase exactly what they need through this program.
Overview
No minimums: Order one piece or one hundred — there are no minimum orders to place. Retailers can purchase as much or as little inventory as needed.

Artisan fulfills orders: Once a retailer places a dropship order, Artisan Furniture will package and ship the items directly to the customer. The retailer does not need to hold any inventory.

Pay only designer prices: Retailers pay only Artisan's wholesale designer dropship prices. This allows them to maintain full profit margins.

White glove service: Artisan handles the entire fulfillment process, shipping orders in their own premium packaging. Neither Artisan's branding nor contact info ever appear.
Key Benefits
First -Low-risk onboarding: The dropship program allows new Artisan retailers to test out products without commitments. If the items perform well, they can graduate to larger bulk orders.

Second -Buy one-offs: No need to commit to huge inventory purchases. Retailers can buy as little or as much as needed to meet demand.

Third -Free shipping: Artisan Furniture provides free shipping within 3-5 business days on all dropship orders. Customers receive items quickly.

Fourth -Maintain margins: By only paying wholesale designer prices, retailers enjoy healthy margins on Artisan's premium products.

Fifth -Hands-off fulfillment: Artisan handles packing, shipping, tracking, returns, and customer service for every order. Retailers simply sell. Here is a draft of the Stocking Dealer Program chapter:
Stocking Dealer Program
The Stocking Dealer program from Artisan Furniture is designed for mid-sized retailers that want to stock consistent inventory of Artisan's products. This program offers lower costs per item compared to the Designer Dropship program, but does have minimum order requirements.
Overview
Lower per-item cost: By buying full container loads, retailers pay less per piece than with designer dropship.

Minimum orders: There is a 1 container load minimum order (around 50-60 pieces depending on products).

Own and control inventory: Retailers purchase and house stock to ship to customers as needed.

Bulk order discounts: Bigger purchases mean better discounts and lower costs.
Key Benefits
Reduced costs: Paying less per item increases profit margins on Artisan's premium products.

In-stock control: Having consistent inventory enables better management of stock levels.

Bulk discounts: Large purchases allow access to the best pricing Artisan offers.

White-glove service: Artisan can optionally help with warehousing, picking, packing, and shipping orders.
Considerations
Higher minimums: Container loads represent a bigger upfront investment than designer dropship.

Warehouse space: Retailers need room to store and manage wholesale inventory.

Logistics planning: Managing purchase levels, stock, and shipping requires operational scale.
Artisan Stocking Dealer program provides lower wholesale costs in exchange for higher minimums and logistical needs. Here is a draft of the Container Volume Program chapter:
Container Volume Program
For major retailers and wholesale furniture suppliers looking for the deepest discounts, Artisan Furniture's Container Volume Program offers the best pricing through bulk purchasing.
Overview
Bulk pricing: Receive the lowest prices by buying full container loads.

Big minimums: Requirement of 20-40 container load minimum per order.

Huge scale: For retailers that move very high volumes of furniture inventory.

Maximize margins: With rock-bottom costs, profit margins can be maximized.
Key Benefits
Massive discounts: Costs discounted up to 50% off standard dropshipping prices.

Serious scale: Ability to buy inventory at a serious bulk level.

High margins: Extremely low wholesale costs enable very high profit margins.

Turnkey logistics: Artisan can provide complete warehousing, distribution, and shipping services.
Considerations
Giant minimums: 20-40 container load minimums require major investment.

Logistics infrastructure: Large warehouse space and operational bandwidth needed.

Inventory risks: Potentially long holdings times and risk associated with large volumes.
The how the Container Volume Program allows major players to buy at extreme bulk and get unmatched pricing. Here is a draft Conclusion chapter:
Conclusion
Artisan Furniture offers a range of purchasing programs tailored to retailers of every size and scale. Their tiered system provides optimal flexibility whether you are looking to test out products or buy at extreme bulk.
For small retailers, the Designer Dropship program allows low-risk trial of Artisan's offerings. Mid-sized businesses can build consistent inventory through the Stocking Dealer program and associated bulk discounts. Major players in search of rock-bottom pricing can tap into the Container Volume Program and buy at high volumes.
Across all of its programs, Artisan Furniture facilitates access to high-quality, sustainably crafted furniture and home furnishings. The company partners with local Indian workshops to produce each handmade piece. And eco-friendly hardwoods from managed forests are utilized in all designs.
By providing both flexibility and customization, Artisan enables a diverse range of retailers to carry its products. The tiered structure meets businesses where they are and helps scale offerings over time. Whether you sell through online stores, brick-and-mortar showrooms, or major distribution centers, Artisan has a purchasing program to meet your needs.
If you want to explore adding Artisan's British-inspired furniture and furnishings to your inventory, please reach out for more details on partnership opportunities. Our team is ready to help you navigate the ideal program.
No Minimum Order Restrictions
Buy products under the dropship program, with free delivery in all 50 states
Solid Handmade Furniture
Solid wooden furniture from managed resources
Up to 50% Off
On Dropship Prices under the Container Load Program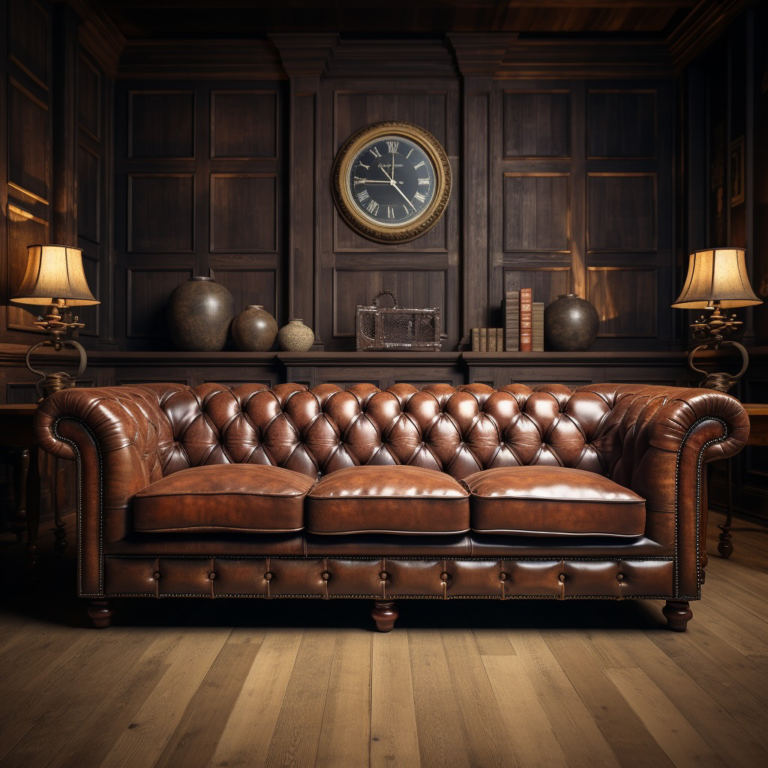 Wholesale Furniture Program
Introducing Artisan wholesale Furniture, the perfect suppliers for dropship furniture retailers. We offer solid wood furniture for resale with no MOQ restrictions and free delivery. Plus, our service is entirely white labelled: neither our contact details nor branding appear on any order notifications, packaging or delivery notes. Quality handmade dropship furniture delivered direct to your customer's door within 3-5 working days
Deals
Take advantage of lower prices while we calibrate the stock and create room and resources for New arrivals
Are you looking to Grow Your Furniture Business?
We are a furniture business that encourages small and large businesses alike to buy our products as a reseller on their own website or on other multi-channel partners, such as Shopify and eBay. Furthermore, NO furniture is sold directly to the consumer; we do not offer retail services.
Container Order Program
Artisan Furniture is a wholesale furniture supplier that can also offer a bespoke furniture service if required. Customers can choose from a range of hand-painted colour options and wooden stains, plus a wide range of fabric choices. Companies that wish to use this service must have the storage space to hold the boxed furniture products, which can take up to 70 cubic metres. The company offers up to 50% off standard dropship prices and requires a minimum purchase of 20ft container or 40ft container.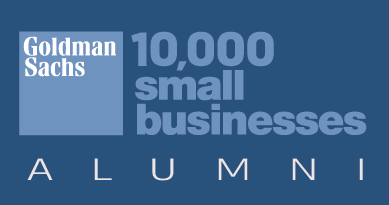 10K Small Business Programme - Goldman Sachs
Business has been handpicked by 
Goldman Sachs
, in collaboration with 
Oxford University's Saïd Business School
, for mentoring and support through their elite 10K 
Small Business
 Programme.
This programme identifies the most promising small businesses across the world and gives them the tools necessary to grow — so expect great strides from Artisan in both the short and long term future.

Artisan Furniture is linking northwestern Indian artisans and global businesses through a sustainable, tech-powered
marketplace
— fostering community upliftment while engaging in responsible forestry.