USA Wholesale & DropShip Furniture Suppliers
No Minimum Order Restrictions
Buy products under the dropship program, with free delivery in all 50 states
Solid Handmade Furniture
Solid wooden furniture from managed resources
Up to 50% Off
On Dropship Prices under the Container Load Program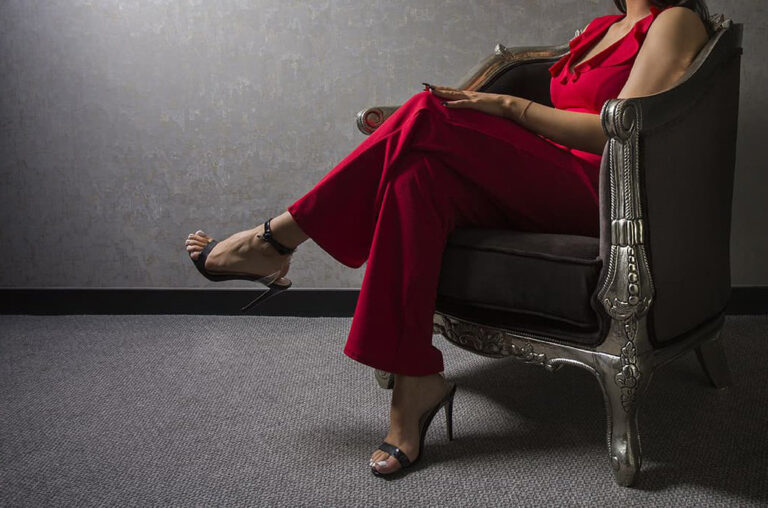 Wholesale Furniture Program
Introducing Artisan wholesale Furniture, the perfect solution for your dropship furniture needs. We offer solid wood furniture with no MOQ restrictions and free delivery. Plus, our service is entirely white labelled: neither our contact details nor branding appear on any order notifications, packaging or delivery notes. Quality handmade dropship furniture delivered direct to your customer's door within 3-5 working days.
Are you looking to Grow Your Furniture Business?
Container Furniture Program
Artisan Furniture is a wholesale furniture supplier that can also offer a bespoke furniture service if required. Customers can choose from a range of hand-painted colour options and wooden stains, plus a wide range of fabric choices. Companies that wish to use this service must have the storage space to hold the boxed furniture products, which can take up to 70 cubic metres. The company offers up to 50% off standard dropship prices and requires a minimum purchase of 20ft container or 40ft container.
Dropshipping furniture offers a unique opportunity for businesses and individuals to expand into the furniture industry without having to invest large amounts of capital. It is an efficient, cost-effective way to purchase furniture products and have them delivered directly to customers. Dropshipping furniture enables businesses and individuals to increase their product selection while minimizing overhead costs associated with stocking inventory. This article will explore the advantages of dropshipping furniture and provide insight into how it works.
Dropshipping furniture has become increasingly popular as more people are looking for ways to diversify their portfolio or start their own business. The lack of upfront capital investments required for dropshipping makes it attractive option for those who want to enter the furniture business without taking on too much risk. Dropship vendors can also offer customers a wide range of products from multiple suppliers, allowing them access to a variety of options that could not be found in brick-and-mortar stores.
Finally, dropshipping can help reduce customer wait times by streamlining the ordering process and eliminating the need for shipping delays or additional handling fees. In addition, dropship vendors often offer competitive pricing on furniture products due to their reduced operating costs and streamlined supply chain process. This article will provide an overview of these benefits and discuss how they can be leveraged in order to create a successful dropship business model.
What Is Dropshipping?
Dropshipping is a business model in which online retailers, such as furniture stores, do not keep goods in stock, but instead transfer customers' orders and shipment details to either the manufacturer or a wholesaler. The wholesaler then ships the goods directly to the customer. With this type of business model, entrepreneurs can start a dropshipping business with minimal capital investment.
Dropshipping has become increasingly popular for those looking to get into the furniture ecommerce industry. It is an attractive option for those who do not have the capital to purchase inventory upfront and store it in their own facilities. By working with suppliers and manufacturers directly, sellers can offer shoppers an expansive selection of furniture without needing to invest in large quantities of products.
Sellers only need to pay for items when they are sold and shipped, meaning they don't have to worry about storing unsold items or guessing how much merchandise they should carry. Dropshipping also allows entrepreneurs to test multiple products without having to commit large amounts of money up-front while still having access to a wide variety of products that they can offer their customers.
In order to successfully start dropshipping furniture, you will need solid product knowledge and understanding of logistics processes so you can provide your customers with accurate information regarding shipping times. Additionally, it is important that you find trustworthy suppliers who can fulfill orders quickly and accurately. With these two components in place, anyone with access to an internet connection can begin selling quality furniture from home or wherever else they choose.
Benefits Of Dropshipping Furniture
Dropshipping furniture can be an effective and profitable business strategy for online furniture retailers. It offers numerous advantages over traditional purchasing methods, including lower risk, cost savings, convenience, and increased product selection.
Reduced Risk: Dropshipping eliminates the need to purchase large stock quantities of inventory upfront, significantly reducing the financial risks associated with starting a furniture dropshipping business. Businesses are not required to make a large capital investment prior to selling the products, making it easier for online retailers to test new markets and product lines with minimal risk.

Cost Savings: When compared to traditional inventory purchasing methods, dropshipping allows businesses to reduce overhead costs related to storing and shipping products. Because they do not have to purchase or store any inventory upfront, businesses can save money on warehouse space and other associated costs. Additionally, by working directly with suppliers and cutting out middlemen in the supply chain process, businesses can secure lower prices on their furniture orders.

Convenience: With dropshipping, businesses can offer customers greater convenience in terms of product selection and delivery options. Online retailers are able to source furniture from multiple suppliers at once without having to manage separate orders and shipments for each one. This streamlines the process for customers who no longer have to wait for multiple shipments from different vendors if they order from more than one retailer at once.

Increased Product Selection: By leveraging dropshipping services from multiple suppliers at once, online retailers are able to offer customers a much wider range of products than would otherwise be possible if they had limited resources for stocking their own inventory levels. This includes access to items that may not be available locally or through traditional retail channels as well as unique pieces that could give them a competitive edge over their rivals in the marketplace.
Dropshiping furniture is an ideal solution for businesses looking for ways to maximize profits while minimizing risks and costs associated with running an online retail operation. Not only does it provide entrepreneurs with greater flexibility in terms of sourcing products, but it also enables them to offer customers a greater variety of choices when it comes time to purchase their desired items – something that traditional buying methods simply cannot match up against in today's highly competitive marketplaces.
Finding A Reliable Supplier
When looking for a dropshipping supplier, it is important to find one that is reliable and trustworthy. This can be done by researching potential suppliers, using a supplier directory, or consulting industry experts.
Researching potential suppliers involves searching online for reviews and customer feedback. Many websites provide ratings and reviews of different companies, making it easy to compare the quality of products and services offered by each company. Additionally, this allows customers to get an idea of the quality of customer service they should expect from their supplier.
A supplier directory is another great way to find a reliable dropshipping supplier. These directories are typically organized by product category and may include contact information for different companies as well as product descriptions and pricing information. By using these directories, customers can compare different suppliers quickly and easily in order to find the best option for their needs.
Finally, consulting industry experts can also be beneficial when trying to find a reliable dropshipping supplier. Industry professionals have years of experience working with different suppliers and understand what qualities make a good supplier. They may be able to recommend specific companies or provide advice on how to evaluate potential suppliers before committing to doing business with them.
By taking the time to properly research potential suppliers, customers can ensure that they are getting the best possible deal when purchasing furniture through dropshipping. Finding a reliable supplier will help ensure that customers get high-quality products at competitive prices without sacrificing quality customer service.
Building An Online Store
Having a reliable supplier is the foundation of a successful dropshipping business, but it is not the only factor that determines its success. You must also have an effective online store to reach potential customers and generate sales. Take for example, Emily, who has been running her furniture dropshipping business for two years now. She had established relationships with several suppliers but her online store was struggling to attract customers and make sales. After making some changes to the design of her store and improving the user experience, she was able to increase her revenue significantly.
Creating an effective online store requires careful planning and attention to detail. Most importantly, you need to know your target audience and design your store accordingly. Focus on providing a great customer experience by making sure that your website is easy to navigate, secure, and optimized for mobile devices. Additionally, ensure that you have sufficient inventory in stock so customers can find what they are looking for quickly and easily.
You should also focus on marketing strategies such as search engine optimization (SEO) to improve visibility and increase organic traffic to your website. Utilizing social media platforms like Instagram or Facebook can help you reach potential customers who may be interested in your products or services. Additionally, consider investing in paid advertising campaigns such as Google Ads or retargeting campaigns to drive more targeted traffic to your website.
Finally, creating an effective online store requires frequent testing and optimization of various elements such as layout, product descriptions, images, call-to-action buttons etc., in order to maximize conversions from visitors into paying customers. As such you must continuously monitor metrics such as conversion rate or average order value (AOV), so you can continually optimize and improve results over time. With proper planning and dedication it is possible to create a successful dropshipping store that generates consistent income for years to come.
Choosing The Right Niche
When starting a dropshipping furniture store, it is important to choose the right niche in order to maximize profits. A well-targeted niche will help ensure the success of your store by providing customers with the exact product they are looking for. It is essential to identify and research potential niches in order to determine which ones will be most profitable and have the highest demand.
The first step in choosing a niche is determining what type of furniture you would like to sell. There are many different types of furniture on the market, ranging from contemporary to traditional styles. Once you have narrowed down your choices, research each option thoroughly to determine which one best suits your needs and budget. Additionally, consider how competitive the market is for each type of furniture and whether or not it has enough buyers to sustain a dropshipping business.
The next step is finding a reliable dropshipping platform that can provide quality products at competitive prices. There are several popular platforms available, such as Amazon, eBay, AliExpress, and Shopify, so make sure you compare them thoroughly before making a decision. Also look for any additional fees associated with using each platform and consider what other features they offer that could benefit your business. This will help ensure you select the best option for your particular needs.
It is also important to take into account customer service when selecting a dropshipping platform for your furniture store. Quality customer service will be essential in providing customers with an enjoyable experience while shopping online. Make sure the platform offers helpful support options such as live chat or email support so customers can quickly get answers to their questions or concerns about their orders. Additionally, look for any additional features such as discounts or loyalty programs that could help increase sales and build customer loyalty over time.
Choosing the right niche plays an important role in determining success when launching a dropshipping furniture store. You should take time to research potential niches thoroughly before committing to one in order to ensure it fits your needs and budget as well as has enough buyers on the market to sustain a successful business model over time. Additionally, selecting a reliable dropshipping platform with quality customer service should be taken into consideration when deciding on which niche would best suit your business goals and objectives
Home Decor And Furniture Trends
The transition from Choosing the Right Niche to Home Decor and Furniture Trends is like taking a journey, as you explore various options for furnishing your space. In today's market, there is a plethora of furniture styles and trends that range from traditional to modern. Whether it is office furniture, home furniture, or outdoor furniture, there are an array of colors, shapes, and textures that can create the perfect atmosphere for any room.
When considering which pieces to purchase for your home or office space, it is important to understand the latest design trends that are popular in the market. For instance, contemporary designs with clean lines and minimalistic features are becoming increasingly popular among homeowners. Additionally, geometric patterns and muted colors also offer a subtle yet chic look. Whether selecting leather couches or abstract artwork for walls, it is essential to identify how these items will fit into the overall design of your space.
In addition to contemporary designs, rustic furniture has also been gaining popularity in recent years. Pieces such as distressed wood tables and vintage armchairs provide an inviting atmosphere with their warm tones and natural fabrics. This style often incorporates organic elements such as plants or woven baskets for added texture and interest.
While trends come and go in the world of home decor and furniture, one thing remains constant: quality matters when selecting pieces for your home or office environment. Investing in well-crafted pieces can ensure they remain timeless while providing comfort and style over time. With this knowledge in hand along with understanding current trends on the market you can make informed decisions when selecting pieces that will bring life into your living spaces.
How To Sell Furniture Online
Selling furniture online is a great way to reach a broader customer base and generate more revenue. In order to effectively do this, it is important to have an understanding of the process involved in selling furniture online. The first step is to find a reliable dropship partner that can provide quality products at competitive prices. This will enable you to offer customers the best selection and prices available on the market. Once you have identified a dropship partner, you should create an online store in which customers can browse and purchase products. It is also beneficial to create a blog or website with helpful information on how to select and maintain furniture as well as tips on styling different rooms in the home.
Ensuring your online store has attractive images of each product is essential for enticing customers. This can be done by taking high-quality pictures of each piece or hiring a professional photographer. Additionally, offering detailed product descriptions for each item will help potential buyers make informed decisions about their purchases.
When running an online store, it is important to have efficient shipping procedures in place in order to deliver orders quickly and securely. Researching different shipping methods, such as local pickup or third-party services, will help ensure that orders are delivered within the desired time frame. Furthermore, providing tracking information for each order allows customers to track their shipments from start to finish so they know when their items will arrive.
To maximize sales potential, retailers should consider investing in social media marketing and search engine optimization (SEO). Having an active presence on popular platforms like Facebook and Instagram allows retailers to connect with potential customers directly while SEO enables them to increase visibility within search engine results pages (SERPs). Doing so ensures that people searching for furniture online are more likely to stumble upon your store rather than your competitors'.
In summary, selling furniture online involves finding reliable dropship partners, creating an attractive eCommerce store with detailed product descriptions and high-quality images, establishing efficient shipping procedures, and investing in social media marketing and SEO strategies. By doing so, retailers can ensure they are providing customers with the best service possible while simultaneously increasing overall sales revenue.
Best Practices For Selling Furniture
Having discussed how to sell furniture online, it is essential to understand the best practices for selling furniture. Dropshipping furniture suppliers provide a viable option for retailers to offer an extensive selection of furniture without having to invest in large inventories or expensive delivery services. Dropshipping also enables fast shipping times and low costs for customers without compromising quality. Furthermore, when retailers partner with wholesale dropship companies, they benefit from their services such as providing product descriptions, images and tracking orders.
Moreover, customer service plays a key role in successful sales of furniture. With dropshipping, retailers can provide timely responses and solutions to customers that may have encountered issues with their purchases. These include delayed deliveries or broken items. Additionally, offering discounts or incentives can further motivate customers to purchase from an online retailer as this encourages loyalty and repeat business.
Lastly, when selling furniture online it is important to ensure that all product descriptions are detailed and accurate. This ensures that customers are fully aware of the specifications of each item prior to purchasing them. Moreover, providing warranty information on all products helps build trust between the retailer and consumer, leading to greater customer satisfaction in the long run. By following these best practices for selling furniture, retailers can create a positive shopping experience that will result in increased sales and return on investment.
Different Types Of Furniture To Sell
Dropshipping furniture is an incredibly vast industry. With seemingly endless types of furniture to choose from, it can be overwhelming to determine the best products to sell. From sofas and sectionals to beds and dressers, there is a seemingly infinite array of options for dropshippers in this sector. However, with a few simple tips, anyone can become a successful seller of furniture online.
First off, it's essential to have an understanding of the different types of furniture available to buyers. Sofas are a popular choice for living room spaces while armchairs and loveseats provide additional seating options. Couches have become increasingly popular in recent years due to their versatility: they can be used as both seating and sleeping areas depending on the model. For bedrooms, beds remain the staple item, but other items such as nightstands, dressers and chest-of-drawers are also highly sought after by customers.
When determining which type of furniture is best for selling online, it's important to consider both quality and price. It's often necessary to invest more money into higher-quality pieces if one wants to create a competitive product line that stands out from competitors. Furthermore, researching trends and customer reviews can help determine which types of furniture are most desired at any given moment in time. This way sellers can ensure they offer the best products possible for their target buyers.
Finally, dropshippers must also consider whether their chosen type of furniture will require additional services such as assembly or delivery. Many large items such as sofas or beds may need special handling during shipping or require professional installation upon arrival at customers' homes – something that should always be factored into pricing calculations when selling online. By taking all these factors into account when selecting furniture pieces for sale, dropshippers can create a profitable ecommerce business that meets customer needs while satisfying all legal requirements at the same time.
Strategies For Advertising Your Products
Advertising your dropshipping business can be an effective way to increase sales and grow your customer base. There are a variety of strategies that can be used to promote your products, such as selling online, using product images, and utilizing social media.
When selling online, it is important to establish an attractive storefront that will make customers want to purchase from you. Create a visually appealing website with easy-to-navigate menus and product descriptions. You should also include detailed product images and pricing information for potential customers. Additionally, ensure that you provide secure payment options for customers who purchase from your dropshipping business.
Incorporating product images into your advertising strategy can also be beneficial. Product images allow potential customers to get a better idea of what they are purchasing before they buy it. Furthermore, you can use these images in other forms of advertising such as email campaigns or social media posts.
Finally, leveraging social media is a great way to advertise your dropshipping business. Platforms like Facebook, Twitter, and Instagram enable you to reach a larger audience with targeted ads and promotional content. You can utilize these platforms for engaging with existing customers and gaining new ones as well. Additionally, social media allows you to connect directly with customers by responding to comments or messages in real time.
By utilizing these strategies for advertising your products, you can effectively promote your dropshipping business and gain new customers while retaining existing ones. Employing this approach can help increase sales in the long run and ultimately grow your business into a successful venture.
Creating Quality Content For Your Store
When it comes to selling furniture online, how do you ensure that your customers are getting the quality they expect? Quality content is essential for any furniture store looking to make a lasting impression on its customers. Quality content not only helps to build trust between a furniture manufacturer and a retailer but also helps customers understand what they are buying. In this section, we will look at ways of creating high-quality content for your store when it comes to dropship furniture.
| Strategies | Benefits | Examples |
| --- | --- | --- |
| High-quality images | Showcase the best features of each product and provide potential buyers with an accurate representation of what they can expect from their purchase. | Use professional quality images taken in natural light, avoid using stock images or low-resolution images. |
| Well-written descriptions | Help create an emotional connection with potential buyers by providing detailed information about the product's features and benefits. | Include descriptive words such as 'luxurious' or 'ergonomic' when describing products and focus on the unique aspects of each piece of furniture. |
| Video demonstrations | Allow potential buyers to experience the product before purchasing it. | Create short videos that demonstrate how to assemble pieces of furniture or provide tips on how to choose the right type of furniture for a particular space. |
The quality of your content is just as important as the quality of your products when it comes to dropshipping furniture. Creating high-quality content for your store can help increase customer engagement, boost sales, and establish a loyal customer base that trusts your brand over time. Additionally, having well written descriptions and high-quality visuals can help differentiate you from other retailers and give your store an edge in the competitive online marketplace.
Creating quality content may seem like a daunting task but it doesn't have to be complicated or expensive if you're willing to put some effort into it. Investing in professional photography or video services can help showcase your products in the best possible light while also helping you remain competitive among other online stores selling similar products. Moreover, taking advantage of free tools such as social media platforms can also help increase customer engagement and awareness around your brand without having to invest too much money upfront.
By investing time into creating quality content for your dropship furniture store, you will be able to differentiate yourself from other stores and create an emotional connection with potential customers which could lead to increased customer loyalty over time.
Common Challenges In Dropshipping Furniture
Starting an online business can be a daunting task, especially when it comes to dropshipping furniture. It requires a great deal of research and planning for the business to succeed. Although there are many benefits to a dropshipping program, there are also some common challenges associated with it.
One challenge that is often encountered is finding high quality furniture at reasonable prices. Many companies offer low-quality furniture that may not meet the customer's standards or expectations. This can lead to poor customer satisfaction and ultimately result in the failure of the business. As such, it is important to take the time to research different suppliers and their products in order to find reliable sources of good quality furnishings.
Another challenge in dropshipping furniture is ensuring that orders arrive on time and undamaged. Accidents can occur during shipping which can result in damaged items and unhappy customers. To avoid this, it is important to have clear communication channels set up with all suppliers so they understand delivery requirements and expectations. Additionally, having tracking information available should help ensure orders arrive on time without any problems.
Finally, staying up-to-date on market trends and customer needs can be another challenging aspect of running an online business. By constantly monitoring customer feedback and making changes as needed, businesses can ensure their products remain competitive in the marketplace while providing excellent service for customers. Adapting quickly to changes in the market will enable businesses to stay ahead of their competitors and make sure they are meeting customer demands effectively.
Ways To Overcome Those Challenges
As the saying goes, 'When life gives you lemons, make lemonade'. This holds true even when dropshipping furniture. The various challenges associated with this niche can be daunting, but they don't have to be insurmountable. Here are some tips on how to overcome these common challenges:
Research Your Niche: Knowing the ins and outs of your dropshipping niche is key to success. Researching your market and understanding who your target customer is can help you determine what type of furniture they will be looking for and the best sources for obtaining it.

Utilize Ecommerce Platforms: There are a variety of ecommerce platforms available that allow you to easily set up your shopify store using their tools. These platforms provide an array of features that can help you manage inventory, track orders, and more.

Invest in Quality Furniture: Investing in quality furniture is essential to ensure long-term success in this business venture. Quality materials and craftsmanship can help enhance customer satisfaction and reduce returns due to faulty or low-quality items.

Don't Underestimate Shipping Costs: It's important to factor in shipping costs when setting prices for your products. If shipping costs are too high, customers may opt for other retailers instead of yours. To get around this issue, consider partnering with a reliable shipping company or utilizing flat rate shipping options.
By implementing these strategies and staying committed to providing quality service and products, entrepreneurs can overcome any challenge associated with dropshipping furniture and turn their business into a successful venture. With dedication and hard work, entrepreneurs can make a name for themselves in the industry while providing customers with beautiful pieces of furniture at an affordable cost.
Common Mistakes In Dropshipping Furniture Businesses
Dropshipping furniture can be a lucrative business model, however it is important to understand the common mistakes made by furniture dropshippers in order to maximize profitability. The first mistake made by those looking to enter into this business model is failing to adequately research the market before investing. It is essential to thoroughly research what types of furniture are currently selling, and at what price points, as well as how much competition there is in that specific market.
The second mistake often made by furniture dropshippers is failing to properly calculate their shipping costs. Improperly estimating shipping costs could result in losses due to unexpected expenses or lack of profit margins. Additionally, overcharging for shipping could lead to customers leaving negative reviews or worse yet, refusing to purchase the product altogether. To ensure that both the customer and the seller are satisfied with the transaction, it is important to accurately calculate shipping costs prior to listing any items for sale.
Another common mistake made by those who are new to dropshipping furniture businesses is failing to have adequate inventory on hand. Because of the nature of this business model, it can be difficult for sellers to keep up with customer demand for certain products when stock runs low. As such, it is important for sellers to maintain an adequate supply of all popular items so they don't miss out on potential sales opportunities due to lack of inventory.
Finally, one mistake many people make when running a dropshipping furniture business is not staying up-to-date with industry trends and developments. In order for sellers in this space to remain competitive and profitable, they must stay informed about changes in technology, customer preferences and other factors that affect their business operations. Taking advantage of these changes can help ensure that their product offerings remain attractive and relevant in today's ever-changing marketplace.
By taking steps such as researching the market prior calculating shipping costs accurately, stocking up on inventory regularly and staying informed about industry trends and developments, furniture dropshippers can increase their chances of success while avoiding costly mistakes that could hinder profitability along the way.
Tips For Successful Dropshipping
Dropshipping is a popular and profitable business model that requires minimal investment. As an online furniture distributor, you can save time and money by using the dropshipping method to sell products without having to store inventory or handle shipping. To ensure success in your dropshipping business, it is important to research what other top dropshippers are doing to stay ahead of the competition. Here are some tips for running a successful dropshipping business:
First, find a reliable furniture supplier who offers competitive pricing and good customer service. It is also important to make sure that your chosen supplier has a fast turnaround time for orders as well as reliable delivery services. Having an up-to-date website with detailed product descriptions and clear images will help attract customers, so make sure you invest in quality web design and marketing materials.
Second, create an effective dropshipping strategy that works for you. This includes setting pricing tiers according to the types of products you are selling and deciding how often you will restock your inventory. Additionally, it is essential to have an efficient shipping system in place so that orders are processed promptly and accurately.
Third, stay on top of trends in the furniture industry by keeping up with new product releases from manufacturers as well as changes in consumer preferences. This will help you stay ahead of the competition while also ensuring that you are offering customers quality items at competitive prices. Additionally, participating in social media campaigns or attending trade shows can be useful for networking with potential suppliers or customers.
Finally, consider investing in automated tools such as order management software or inventory management software which can streamline processes such as order fulfillment and customer communications. By utilizing these tools, you can improve efficiency while freeing up more time to focus on other aspects of running your business such as marketing or customer service.
Conclusion
Dropshipping furniture is an attractive business opportunity for entrepreneurs, as it provides the flexibility and convenience of running an online store without the need to deal with storage and shipping. With a reliable supplier, an effective online store, and a good understanding of common challenges and mistakes, dropshipping furniture can be a profitable venture.
The key to success in dropshipping furniture is finding the right niche and having an efficient system for handling orders. As with any business model, there are risks involved in dropshipping furniture, but these can be mitigated by ensuring that one has all the necessary resources to run their business successfully. Having a clear understanding of potential pitfalls and how to effectively tackle them is important for any entrepreneur looking to establish a successful dropshipping business.
Dropshipping furniture represents an opportunity for entrepreneurs who are willing to dedicate time and effort into establishing a successful enterprise. It is like building any other type of business; it requires focus, dedication and hard work – but with these elements in place, success is within reach. An effective online store plus a reliable supplier will ensure that you have the foundations of a successful venture – like two pieces of a jigsaw fitting together perfectly.
10K Small Business Programme – Goldman Sachs
Goldman Sachs and Oxford University's Said Business School are invested in the success of Artisan Furniture, as they will be mentoring them on a 10K SBP. Assiduous investments should result in exponential ground within the next few years.
Artisan Marketplace
Artisan Furniture is a social enterprise that creates a global opportunity for direct sourcing and which strengthens their communities. They connect disadvantaged artisans with small and large businesses alike, who are looking to source unique, high-quality furniture. Artisan Furniture is all about community, compassion and technology that touches lives, halfway across the world.